One of the best parts about creating videos is having the ability to add music to your visual work. This is something that photography doesn't provide and it is essential to creating a great film. Music brings more creativity, emotion and impact to your work. Finding the perfect song for a film is a fun part of the creative process. However, you can't just start downloading music and adding it to your video.
You MUST legally obtain the rights to use music. This isn't an option, or a suggestion…this is a warning of sorts…not to scare anyone away, but to make sure you are in the loop! If you try to publish or sell a video with music that is not licensed properly, your video will be taken down and you could potentially be in legal trouble. eeek!
So if you can't use your favorite song and want to do things the right way, where should you find and license music?
Great question! Here are a few ways you can legally source music for your videos. Some resources cost more than others. For the most part, the quality of music options correlate with the amount you are wiling to pay.
FREE
If you go online and search for free music you can find a number of resources which will supply you with tracks you can feature in your videos. Our favorite is YouTube Studio's Audio Library.
We still recommend that you tag the artist or location where you sourced the music in the description of your film if you share on sites like YouTube and Vimeo. You can see a sample below where details about the music are listed in the video description.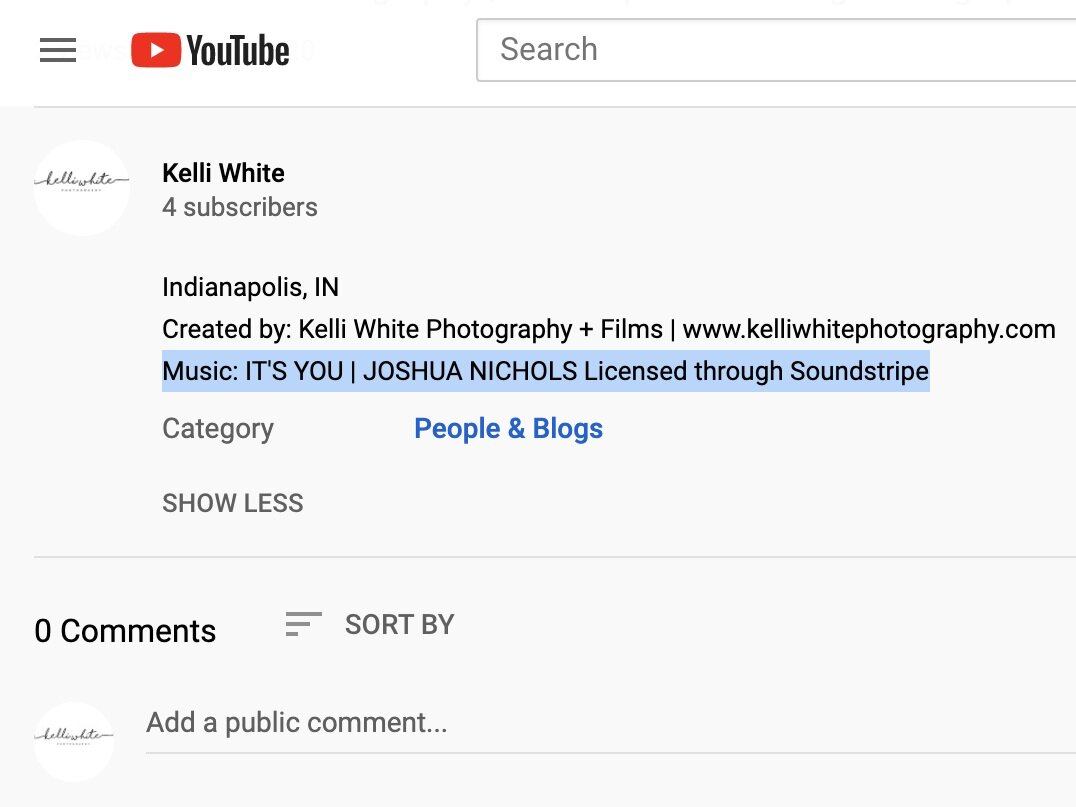 $135/YEAR
Soundstripe is the perfect music site for videographers who are perhaps getting started with client films, but maybe don't yet have a huge budget. There is a subscription based fee to use the music, but once you are a member you can license an unlimited amount of music for your videos. I think they have good options for pretty much any type of film. They don't have a ton of great options with lyrics, but they are continuing to update and add more options every month. This is a great starting place for anyone ready to take their films to the next level. You can also get 20% off of your subscription with this link!
$199/YEAR
Artlist is another fabulous resource if you want to pay a bit more. They have a big selection of music and we enjoy the number of songs with great lyrics that work well for family and wedding videos. They update their music every day so they are constantly evolving the playlist!
PRICING VARIES – SEE BELOW
Musicbed comes with a hefty price tag, but in return they have an excellent selection of music! If you are consistently creating videos for businesses or weddings it is certainly something to consider. You will want projects that support the price tag to make this subscription worth it. They also have a personal subscription, if you want to pay a lower amount to use the great music for your personal family films.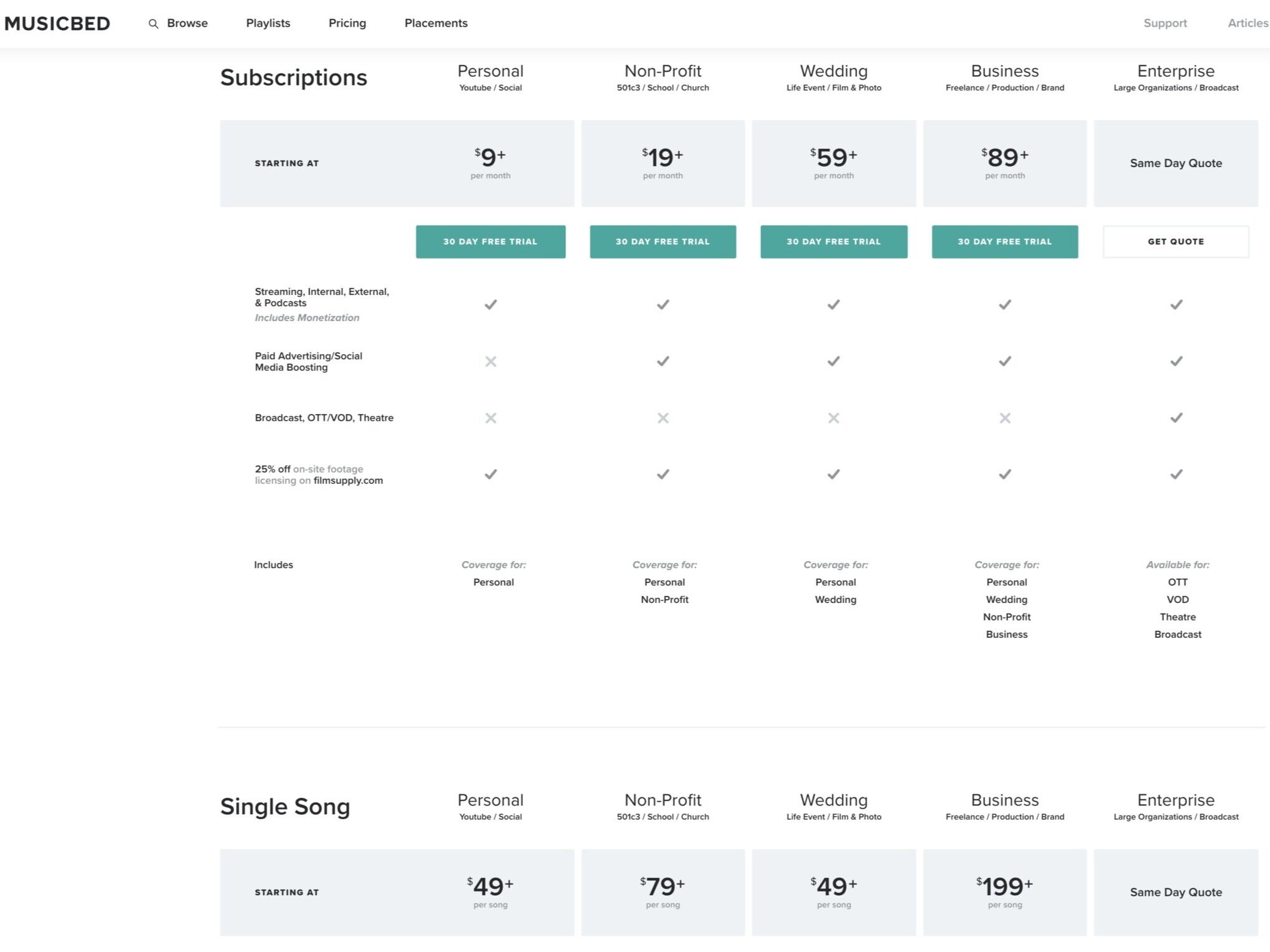 Bringing it All Together
Once you have great footage with an excellent song behind it, your video is sure to be successful! Audio and music can make all the difference in a film. Knowing where to find great music (that you can legally use) is another step towards becoming a skilled filmmaker. If you have any other resources for finding music to use in videos please comment below and share with us!
---
Disclosure: Please note that some of the links above are affiliate links, and at no additional cost to you, we will earn a commission % if you decide to buy through these links. This helps to support She Learns Video so we can continue crafting great content. Thank you!